SLS GT3 - PART 3 - Crash-Frame
There is no engine in the Fujimi kit and the Revell kit only gives us the engine-block. But there is much more visible in a racecar engine compartment in comparison with a normal road car.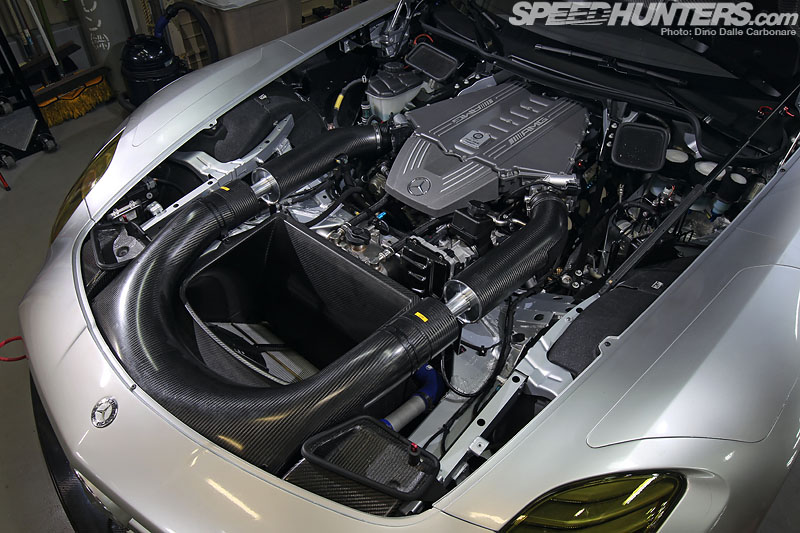 The first thing to build is the crash-frame which surrounds the engine-block. To make it fit, some modifications need to be made to the front wheel housings.
Thanks to some videos Mercedes and ROWE-Racing uploaded to YouTube, I had all the image material needed to build the aluminium-frame.
The frame was build out of styrene one part after the other.
The dimensions of the parts proved to be very difficult and time consuming despite the good image material. It's a matter of millimeters to make it fit perfectly.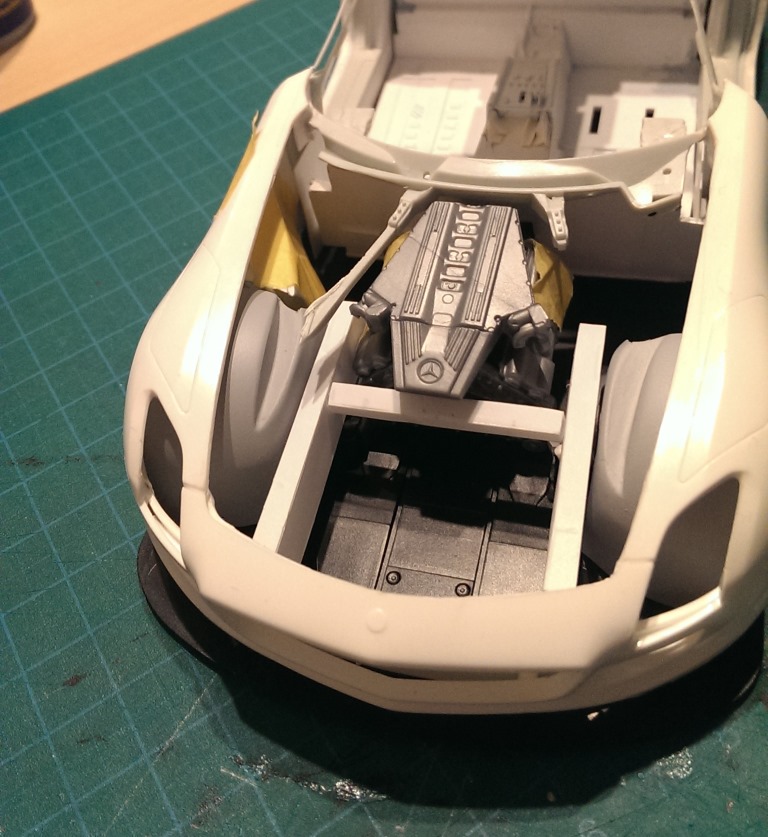 But after hours of work the frame pieces were attached to the cockpit-shell and painted. The finnished product satisfies me very much.
– Project Page –