Mercedes-Benz




SLS AMG GT3

Scale:

1/24

Kit:

Fujimi / Revell

Build time:

Mar. 2015 – Dec. 2016
Mercedes-Benz
SLS AMG GT3

Scale:

1/24

Kit:

Fujimi / Revell

Build time:

Mar. 2015 – Dez. 2016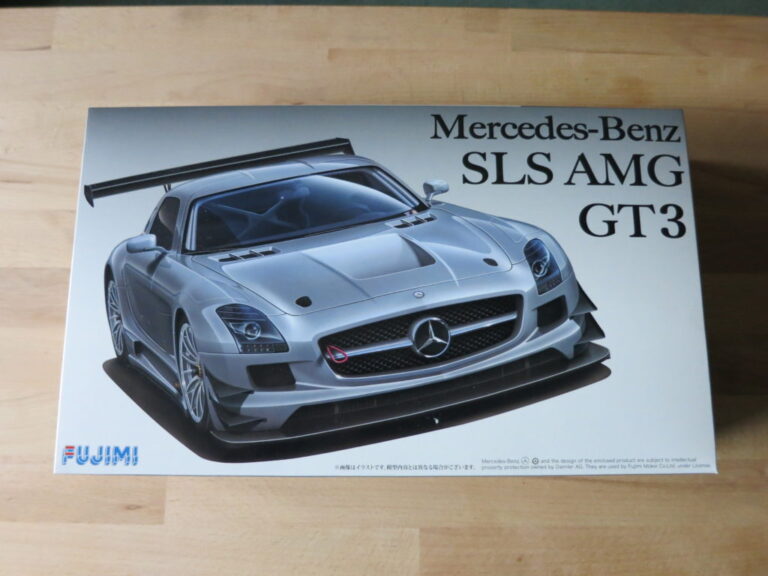 1:24 plastic kit SLS GT3 (Fujimi)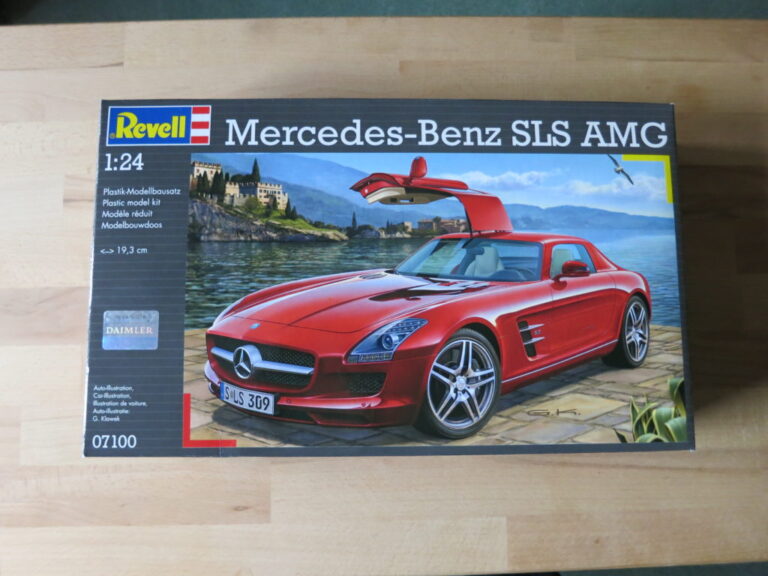 1:24 plastic kit SLS (Revell)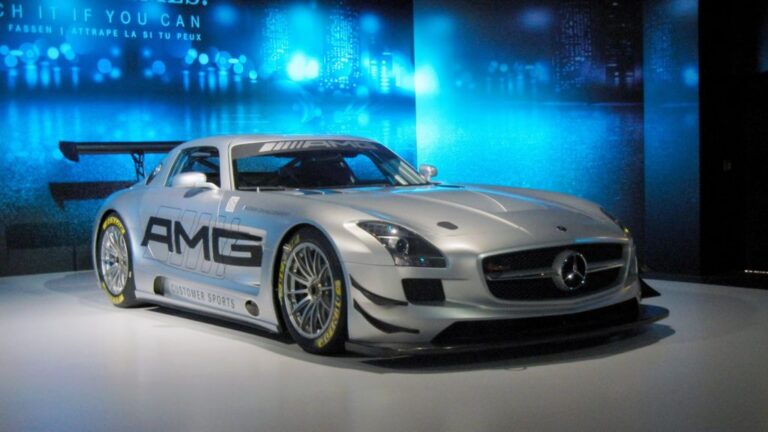 Showcar Europapark (2015)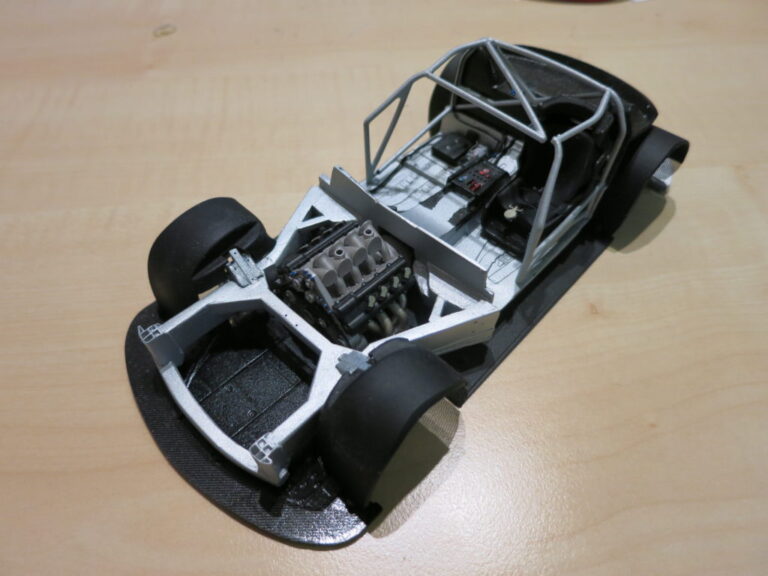 Engine block from Revell

Crash-structure completely self-made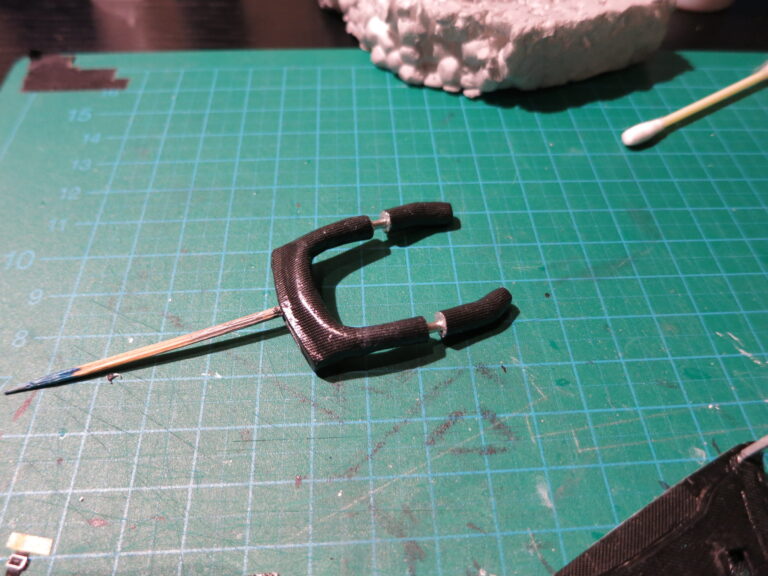 Front air intake self-made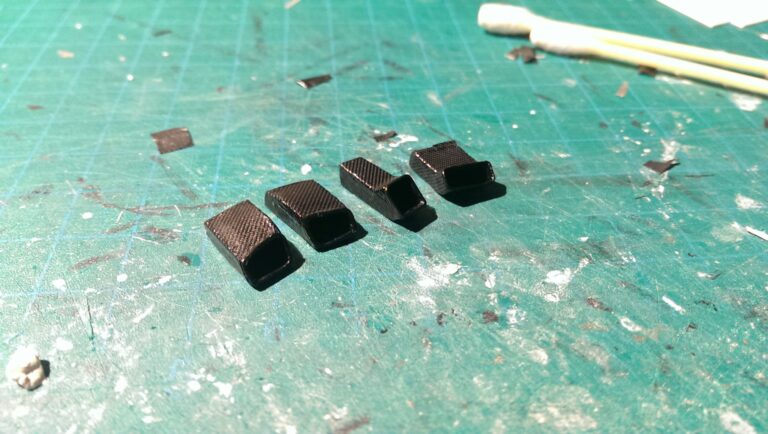 Smaller air intakes self-made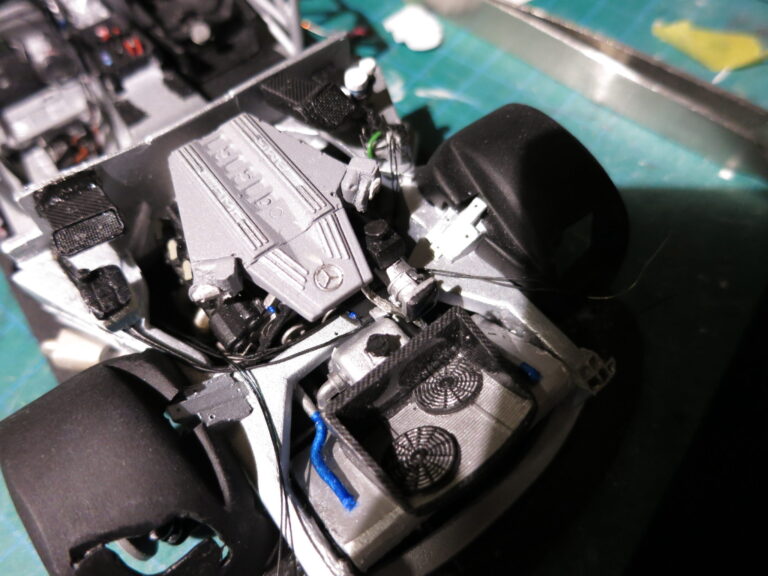 Details around the engine with self-made components, cables and hoses.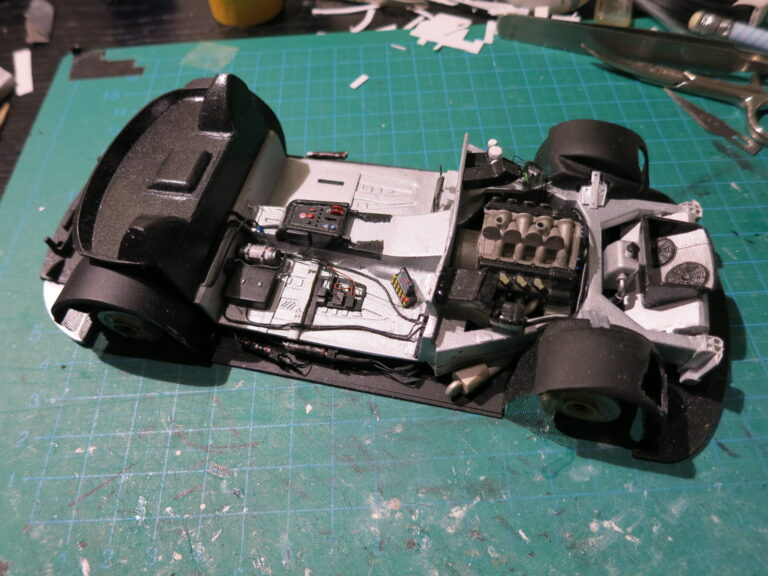 Completely detailed "passenger side"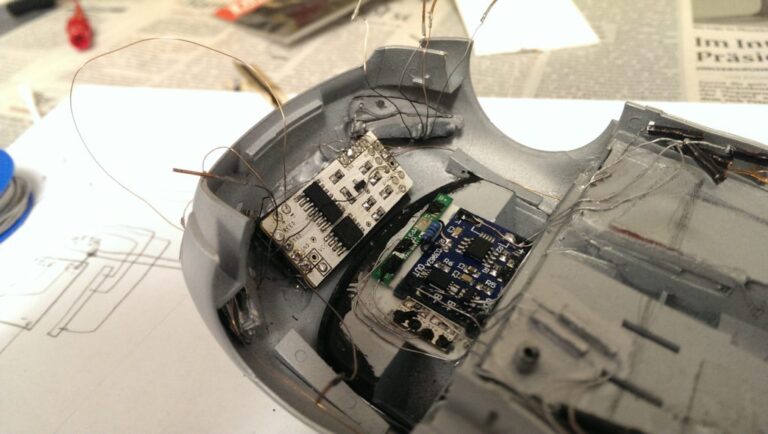 Hauptsteuerung inkl. Bluetooth-Empfänger + Batterie-Management verbaut im Heck
Anschalten über Magnetrelais ebenfalls im Heck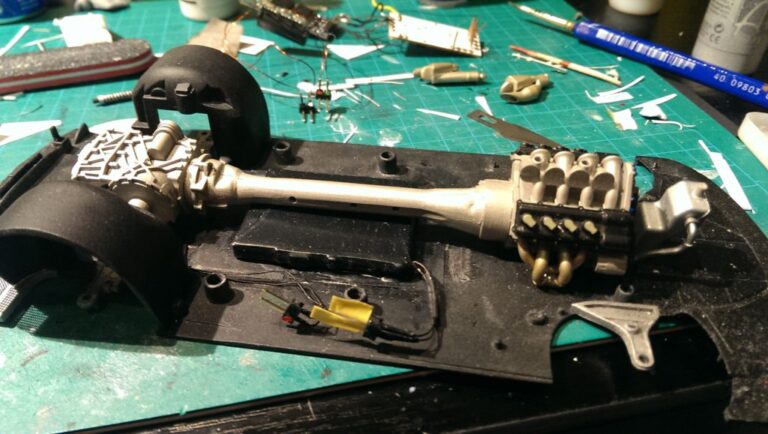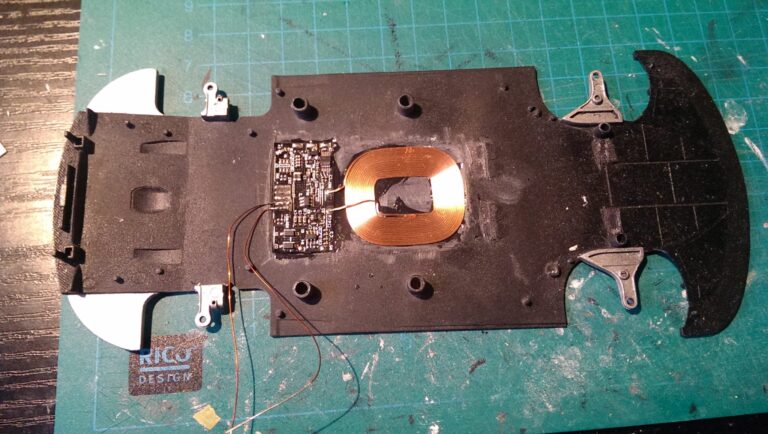 Li-Ion Akku + Qi-Spule zum Laden unter der Fahrgastzelle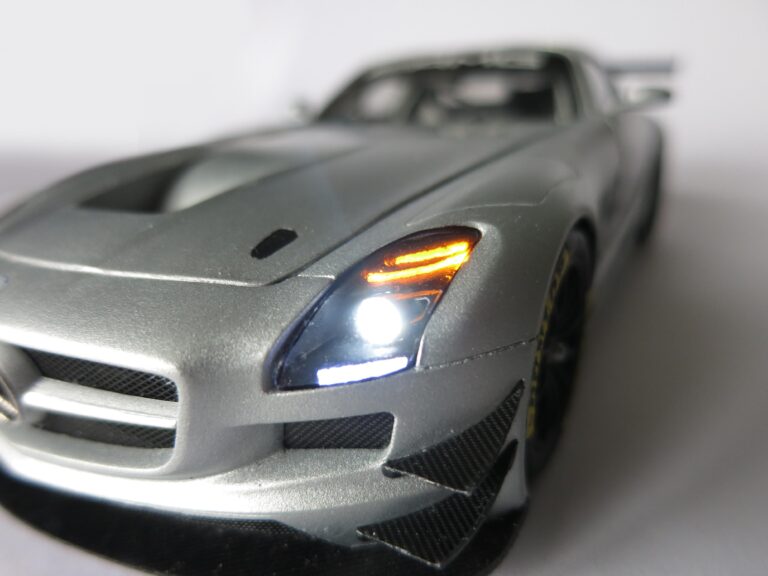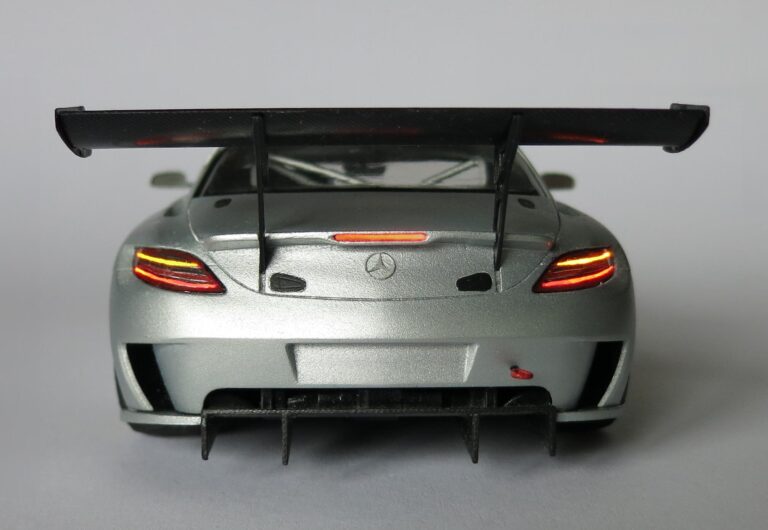 Frontlichter
Lichthupe (automatisches Aufblitzen der Frontscheinwerfer
Blinker (vorne, hinten)
Rücklichter
Bremslichter
Regenlicht
Hersteller: Mercedes-Benz
Produktionsstart: 2011
Motor: V8 Heckmotor
Der Mercedes-Benz SLS AMG GT3 ist ein nach dem FIA GT3-Reglement aufgebauter Rennwagen auf Basis des Mercedes-Benz SLS AMG.
Die Karosserie des Flügeltürers wurde aerodynamisch modifiziert, sichtbar u.a. an der Frontschürze mit Splitter, der Motorhaube mit zentralem Kühlluftaustritt, den seitlichen Radhausentlüftungen, den Seitenschwellern mit Kühlkanälen für die Hinterachsbremsen, dem glatten Unterboden mit Heckdiffusor und dem verstellbaren Heckflügel. Dadurch wurde der Abtrieb und die Kühlung verbessert. In der C-Säule befinden sich die Tankstutzen für die Schnelltankanlage.
Der Überrollkäfig aus Stahl nach FIA-GT3-Reglement sorgt für eine zusätzliche Versteifung des Aluminium-Spaceframes. Das Fahrzeug ist mit einer fix montierten hochfesten Sicherheitszelle aus KfK und einer Feuerlöschanlage ausgestattet.