SLS GT3 - PART 17 - Tires
I decided to give the SLS black rims. First, the silvery chrome that was out of the box applied to the rims needed to be stripped away. Oven cleaner is the standart medium to choose for this task and it worked fast and good. You just need to cover the parts with the stuff and after a few minutes the chrome has gone.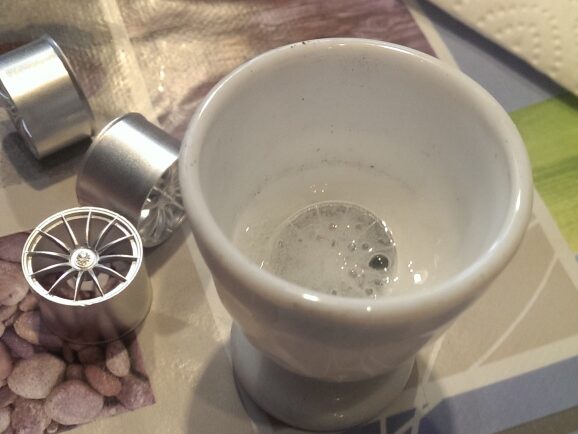 The rims were then painted with Vallejo Black and clear coated with Vallejo Matt Varnish (with a few drops of Gloss added). The treads had a seamline on them, so I sanded the rubber until that was gone. This has the positive side effect that the tires also look a bit worn. The wheelnut was hand painted in two shades of silver.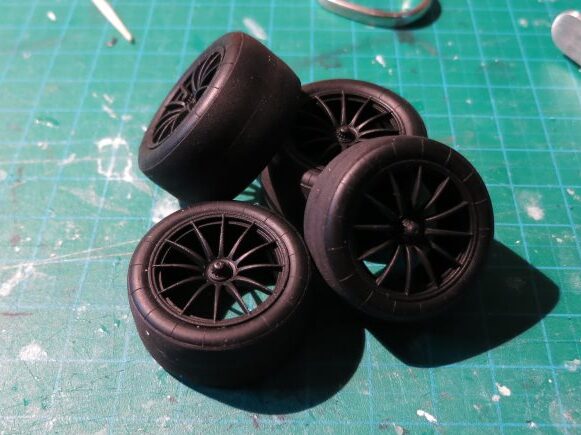 As the original showcar has dunlop tires, I needed this decals aswell. You might be able to find fitting decals somewhere, but it was easier and safer to create them myself and print them. That worked well and the decals followed the shape of the tire wall nicely (with some help of softener). To make the decals robust and last, I applied some matt clear with a brush over them.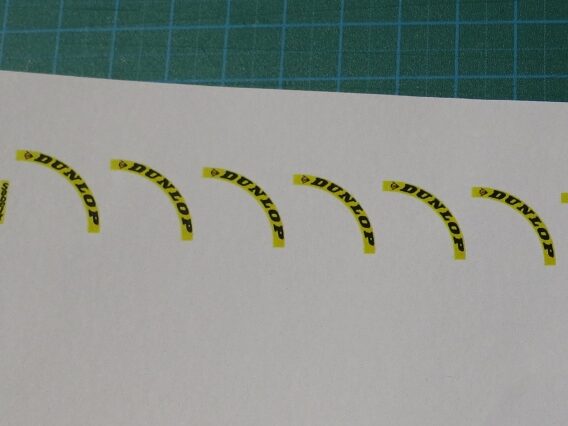 The brakes have already been on the car (weathered with the use of pastel chalk) and the tires were the last missing parts on the model.
– Project Page –