It's time for the last chapter of this build which was on my table for over 1 1/2 years now!
All the planning of the tight fit would now come to a reality check.
First, the cockpit with the frame was finally permanently glued on the underbody. There are connectors between the wireless charging coil and the battery pack to the cockpit segment. They were finally stuck together on the right side of the car. On the left side the connectors from this whole part to the bodywork are placed and will be connected soon with in the final assembly.
Next up were the drivers seat (with a carbon plate in front of it on the floor) and the roll cage. The fire extinguisher hose (directed to the driver) was attached to the cage and the cockpit is finished!
Now, only a few parts are left and waiting for assembly…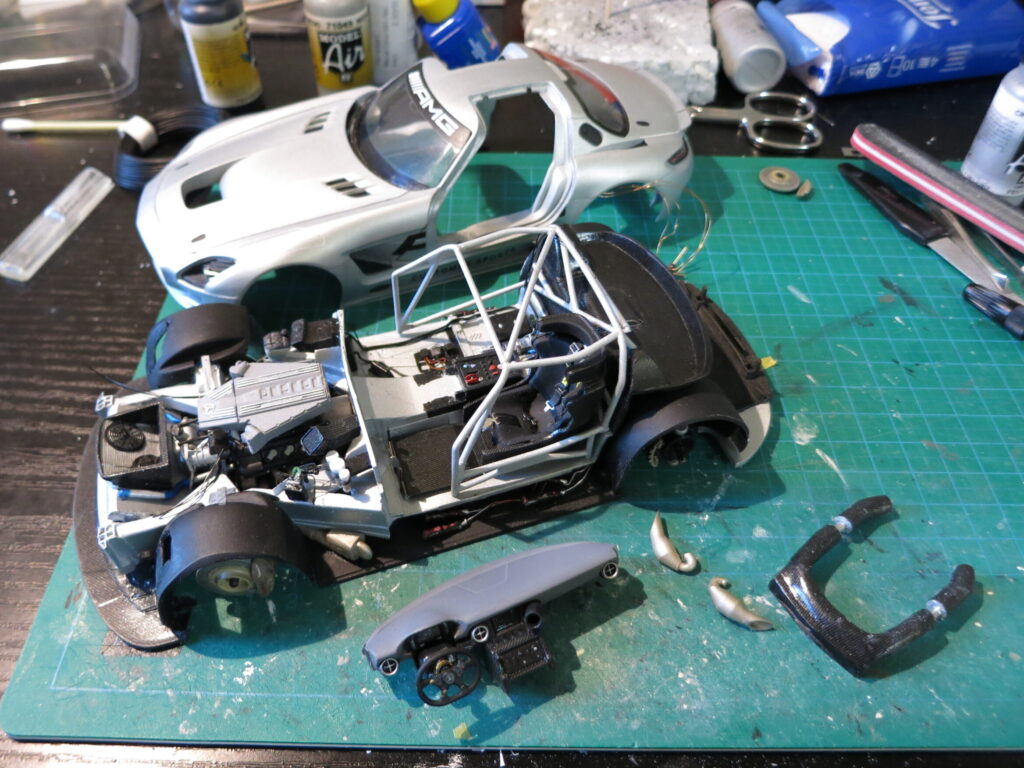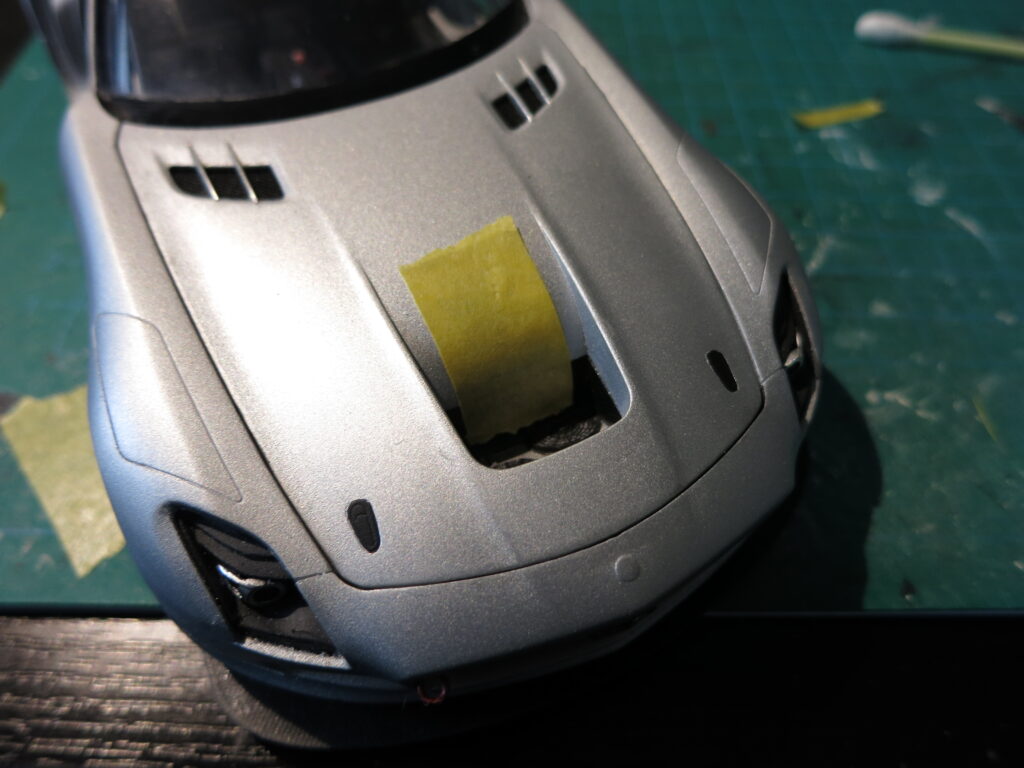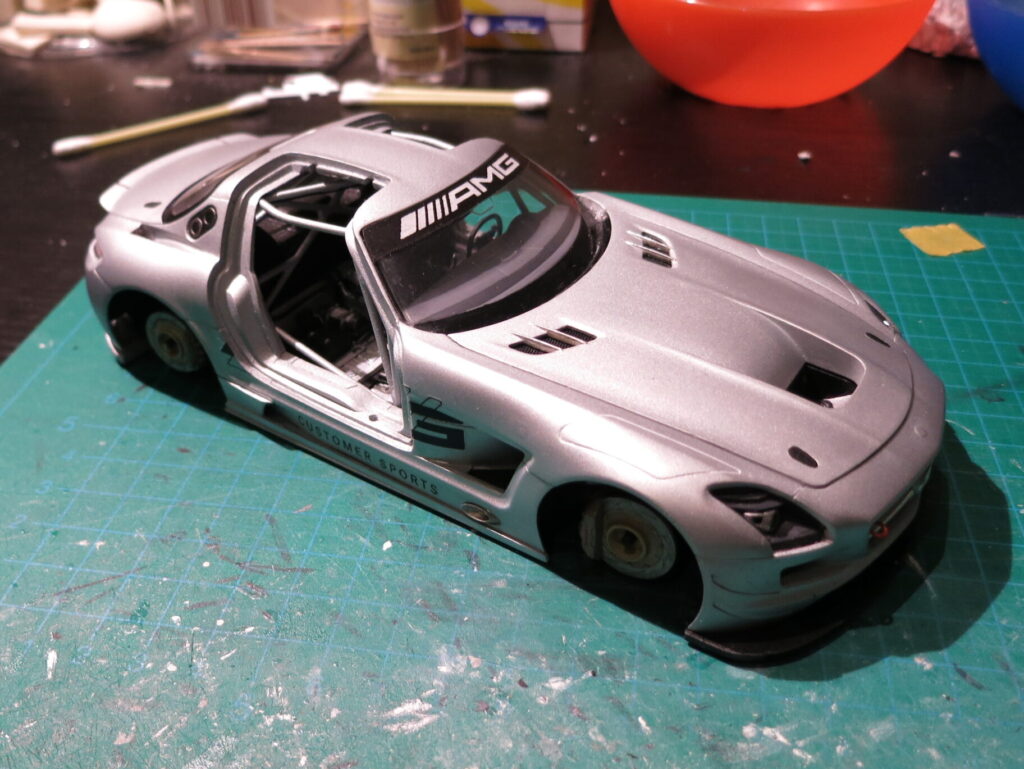 The body has been carefully put into place and glued onto the rest of the model. This step proved to be difficult (as expected), mainly because the exhaust pipes stick out of the body but also are connected with the inner parts of the model.
The big work is done and the last bits and details could be added like the small fins at the front or the headlight glasses.
– Project Page –