SLS GT3 - PART 2 - Cockpit 1
The Fujimi kit is out of the box not featuring opening doors. But those gullwing doors are so unique, how could you not put this feature on the model?
After carefully cutting out the doors, there was a gap between the outer shell of the body and the cockpit. So, the door frame was taken from the Revell kit and glued in. After some filling and sanding it was done: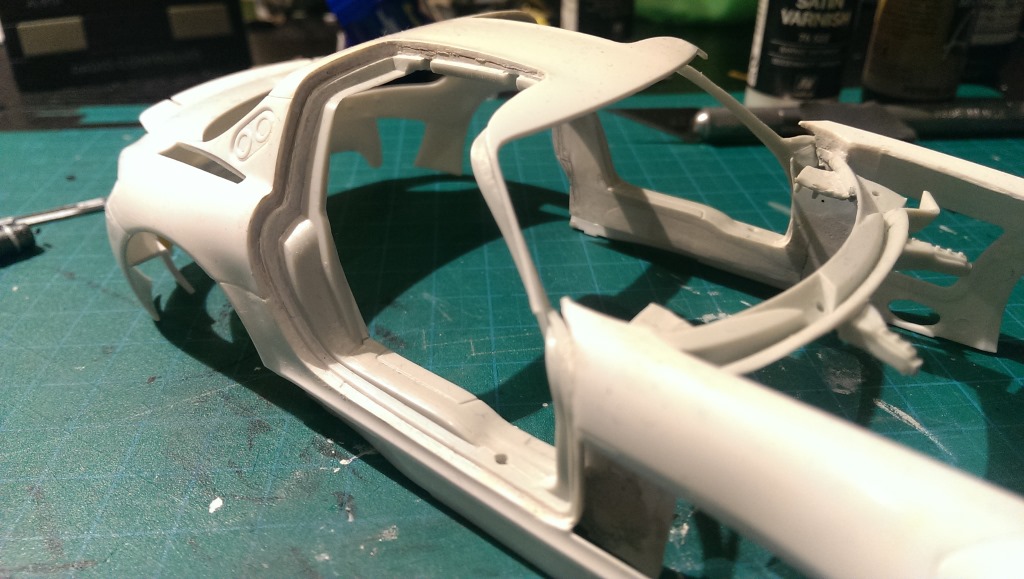 The front of the cockpit-part was not correct and needed to be rebuild with styrene. This is important because the front wall of the cockpit will later be visible in the engine compartment.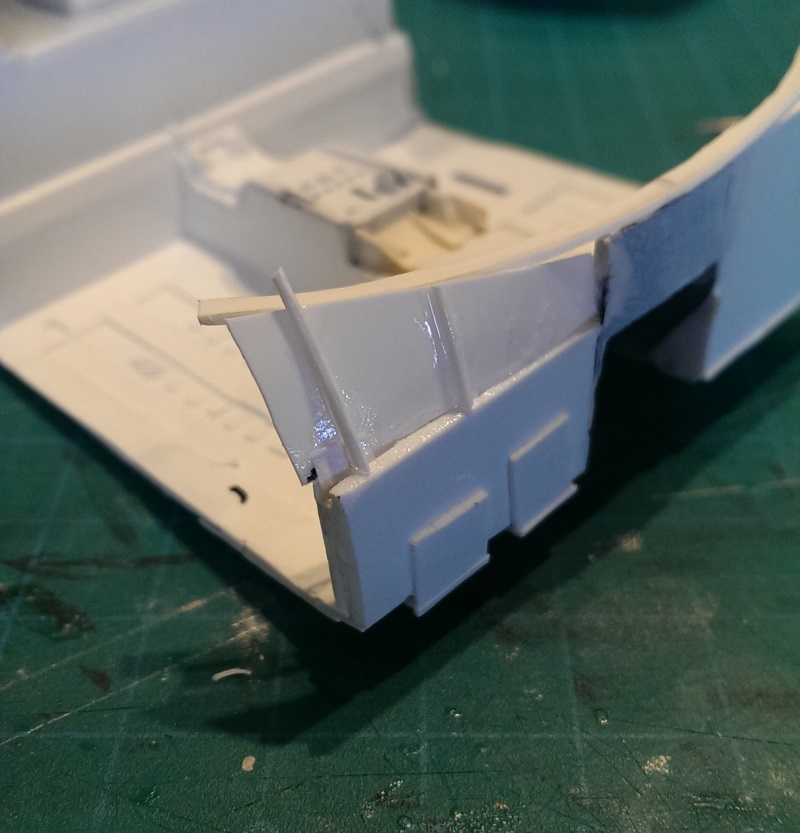 – Project Page –