SLS GT3 - PART 7 - Cockpit 3
The cockpit is packed full of stuff, so plenty of work to do there aswell!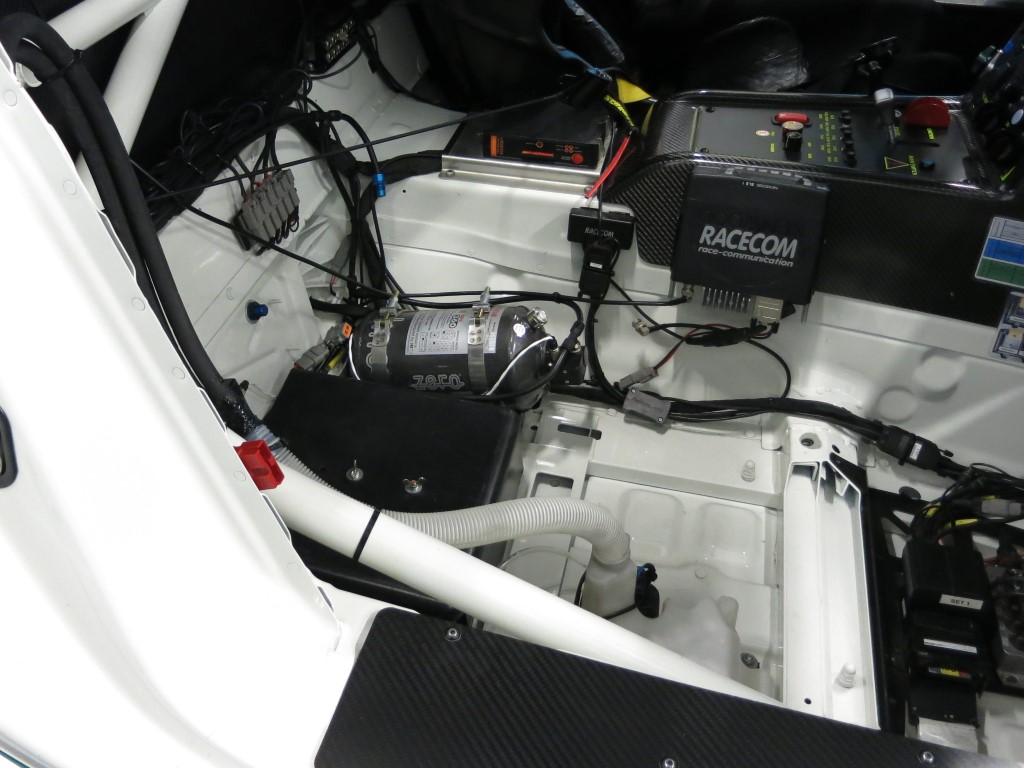 The components on the passenger side of the cockpit were molded into the cockpit shell. And as the recreation of them was not accurate, I decided to cut that piece out and recreate the floor of the cockpit with styrene. Then I took what I could get from the molded pieces and build each component seperately. Those pieces were inserted back into the cockpit together with some wires.
Planning and placing of those wires proved to be a lot of fine work. The decals of the Racecom module and the fire extinguisher are self printed (laser).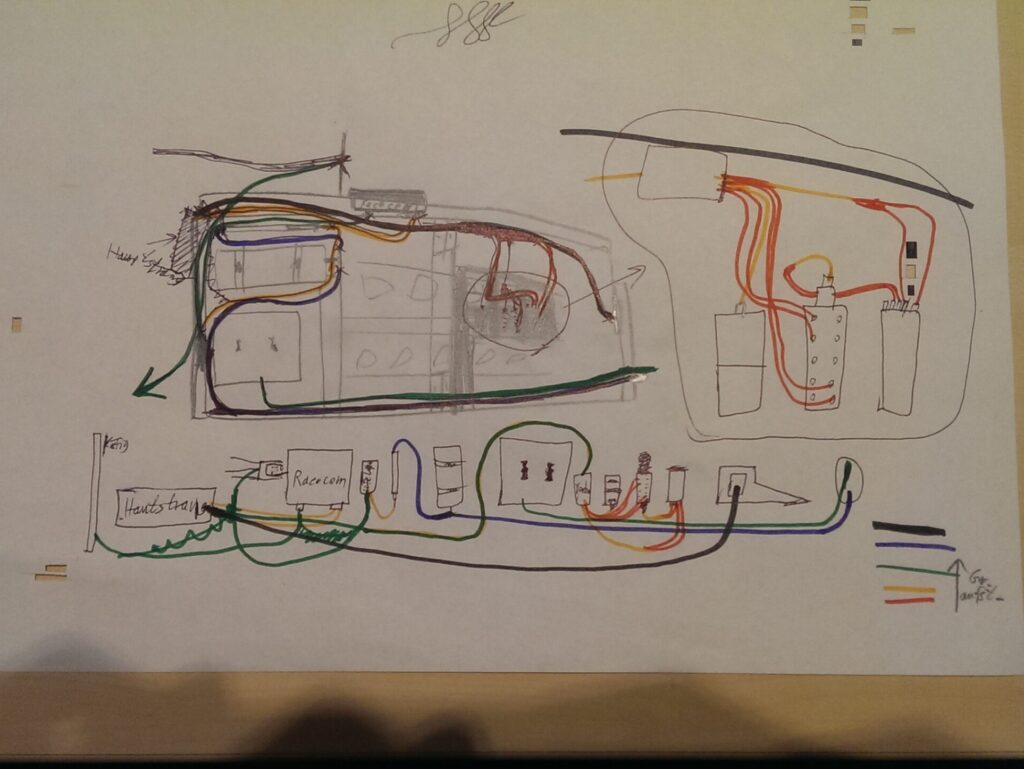 The last parts of the great cockpit detail-up project were some smaller things like the big air hose for the driver (made of modelling putty and wrapped with white thread) and the pedals (styrene, sanding paper and metal rod).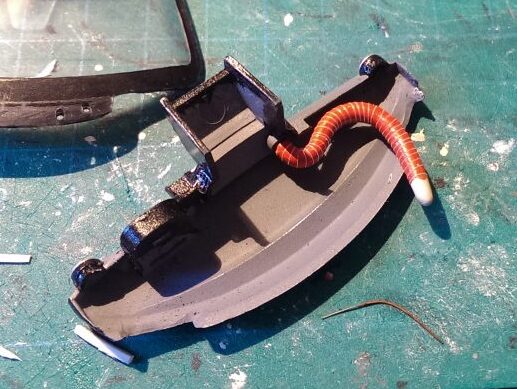 – Project Page –